PR Traffic Booster
SEO Software for Tumblr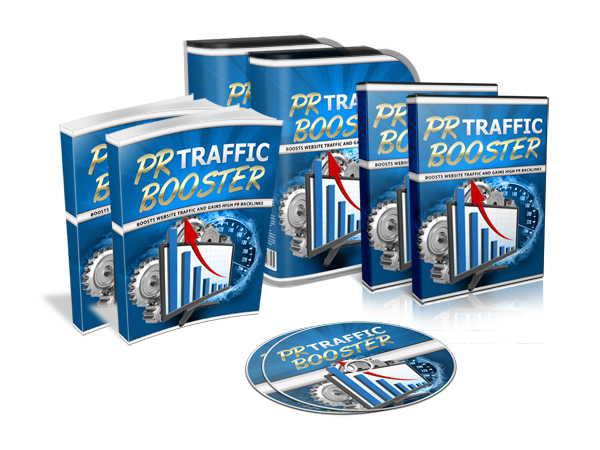 We picked the name PR Traffic Booster based on the results that are achieved. The technique itself is confirmed to be earning many marketers a good addition to their income, but after thoroughly investigating and mastering this technique, I realised that there was much more at stake.
Even though I'm about to share my findings with you which I'm certain will be a new insight into a method you might already know about or not, I Just want to clarify that I am not selling the method. Instead, a customized software my team and I have developed to automate the tasks and scale the method up massively with super ease.
So Grab yourself a Cup of coffee or pot of tea and let me tell you of a Method which will benefit you, your business, and your clients by allowing you to Tap into a website which has over 118 Million global visitors a month with 43 million of them being from the USA.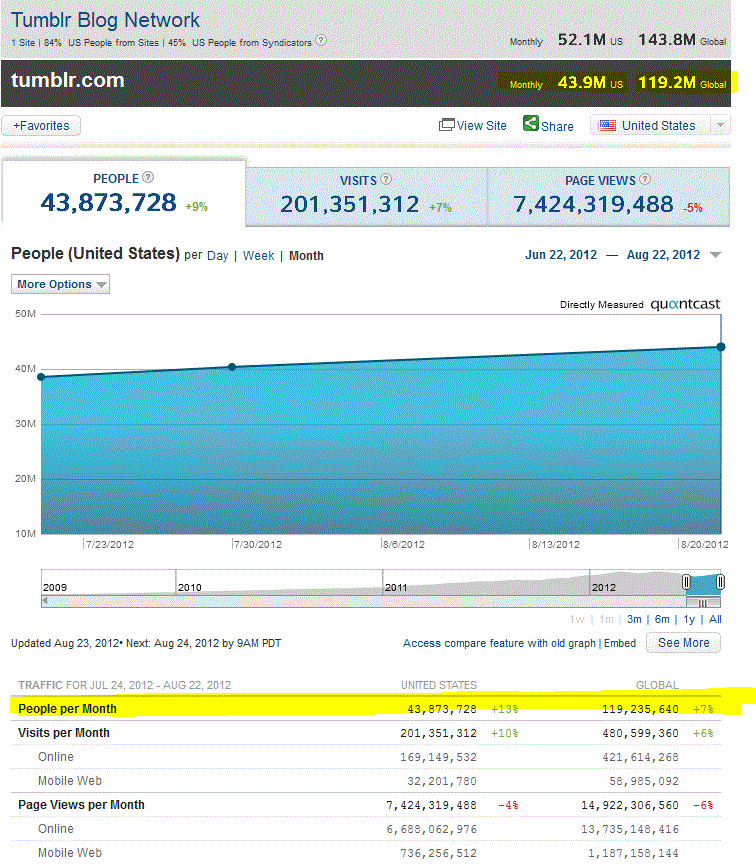 If you haven't noticed the site in the image above, the website I'm referring to is called Tumblr. A website which can be used to capture leads, drive targetted traffic to any site of your choice, a site where you will gain do-follow backlinks from, and best of all is the fact that unlike other sites that don't allow self promotion, this one on the other hand allows you much more room to work and monetize your websites.
This isn't your usual Tumblr reblog high PR backlinks fluff that has been flooded all over the net.
This is actually a refreshing new tool and method that makes use of the site as a whole and actually allows you to penetrate the online community giving you the ability to benefit your business from all sorts of angles.
Key Uses
Get do follow high pr backlinks
Target Niche specific traffic
Gain higher search engine rankings
Send traffic to Youtube videos and increase views
Brand awareness
Affiliate marketing
Indexing
Scalable
And much more 🙂
Even though this method and technique can be used to make money, I have opted to leave this out of the list above.  When you purchase the software then you will be given a guide where I reference many live open discussion boards where users are making money, and they back it up with proof 🙂 This alone was a huge find for me, and I'm certain Tumblr with our software has something to offer you all.
In my guide, I will show you how I got Page rank as high as PR3 on 7 of my Tumblr blogs all in under 1 month. I will show you how to get targeted traffic and send it to any site of your choice.
And I will even point you to some awesome live Tumblr discussions where you can follow guides on how to pocket cash and much more.
In Fact when You purchase you will be given a Tumblr Guide that takes you through 4 strategies
Using Tumblr for High Page Rank Do follow links
Using Tumblr for Targeted Traffic
Using Tumblr for Incresing Hits and Clicks
Using Tumblr to Make Money
But first a little more about Tumblr – why it's different and why you should use it.
Other than the 118 million visitors you can tap into to get targeted traffic and send it to any site of your choice, Tumblr is in fact very different to other sites as it actually allows its users to promote and Monetize their Blogs.
The Domain and page design of your Tumblr blogs can be personalized. It interfaces with Facebook and Twitter, and it works with Google Analytics. It also tracks website traffic, and Feedburner which distributes content via an RSS feed.
But that's not all
You are able to add exit popups, banner Ads, Google Adsense, affiliate offers and much more. Heck you can even build your lists directly from Tumblr itself and even add your own Domain url as your Tumblr blog.
Let's not forget the fact that Tumblr is a Page rank 8 which has immense authority and I'm going to be showing you how to get Do-Follow backlinks  and actually increase the page rank of your own blogs.
The truth in the matter is that Tumblr is very flexible and growing stronger than ever. If you're not already using it , then you really should be.
The Problem
Working with Tumblr and making the best use of it is very time consuming, tiresome and tedious, and it really hasn't ever been possible to scale up without having to hire Virtual assistants and pay them a good buck.
The Solution
Brand new multi-threaded software automates all the tiresome and tedious tasks allowing you to Scale up with ease.
Let's take a tour
So what does the tool actually do?
Our Software does
Account Signup email verification and customization (includes adding avatar, theme, blog title)
Reblogs – also ability to change description, add tags and click through link (HTML Supported)
Likes posts with ability to add random delays
Follows users
Auto follows users that follow you
Unfollows users that do not follow back after X days
Posts articles, images, quotes and videos. You can publish now or add to queue with the ability to add description, tags and clickthorugh links for each post.
Group Niche management – Allows you to manage multiple accounts niche specific
Collects Blog stats
Checks account status
Works with threads
Works with proxies
Works with Tor
Works with HMA VPN
Allows spinned syntax
Works with death by captcha and decaptcha
Works with bit.ly api to shorten links
Runs whilst minimized
Uploads images from url or hard drive
Ability to import already created accounts
The software is one of a kind and there is nothing else out there like this to fully take advantage of all that Tumblr has to offer.
Only $67